Measles
Rubeola
As one of the most infectious viruses known to mankind, measles has been a scourge for centuries.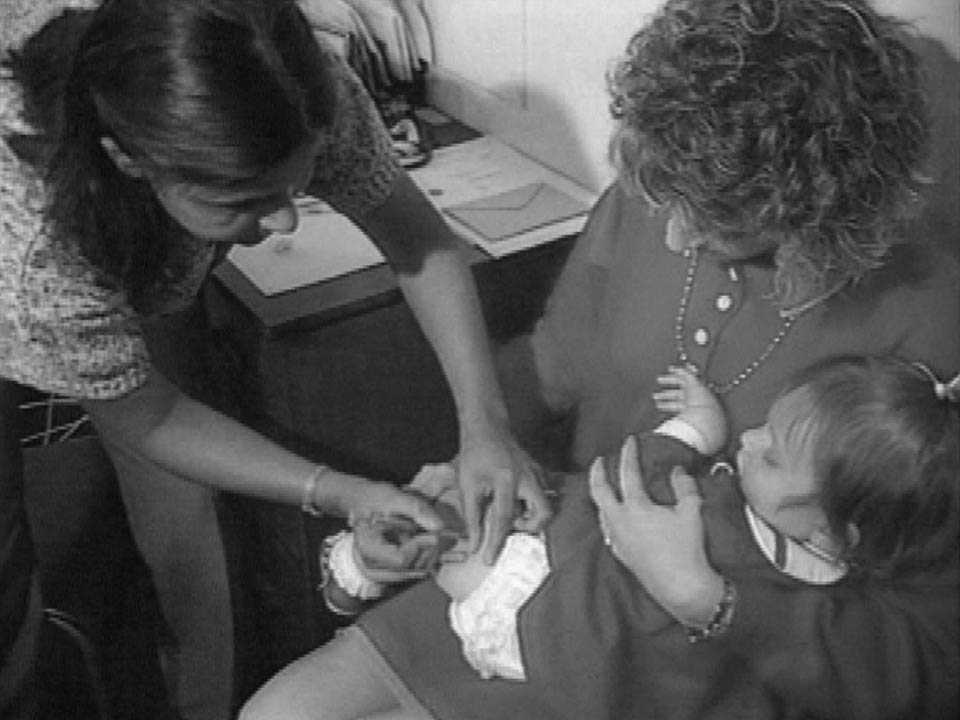 Chapter 1
Before the Measles Vaccine
Before a vaccine was made, there was not much that could be done to prevent measles infections beyond recognizing cases and using social distancing measures.
910
Measles and Smallpox Described Separately
1657
Measles Appears in Boston
1757
Infectious Nature of Measles Shown
Scottish physician Francis Home, MD, transmitted measles from infected patients to healthy individuals via blood, demonstrating that the disease was caused by an infectious agent.
"…Francis Home… attempted to produce mild measles by mimicking the variolation process. This process involved taking blood from an infected patient and inoculating it through the skin of an uninfected person. In this way he was able to transfer measles to ten of twelve patients. This experiment clearly demonstrated the presence of measles virus in human blood…"
Chapter 2
Work Begins on a Measles Vaccine
Once the measles virus was isolated in the lab, the race was on for a safe and effective vaccine.
1954
Thomas Peebles Isolates the Measles Virus
October 15, 1958
First Measles Vaccine Is Tested
Sam Katz, MD, an infectious disease specialist working with Thomas Peebles and other researchers in the Boston lab, tested the first version of the lab's vaccine on developmentally delayed and disabled children at a school outside of Boston. Each of the 11 vaccinated children developed measles antibodies, but nine also developed a mild rash—the vaccine didn't cause full-blown measles, but it did cause symptoms. The researchers realized the virus used for the vaccine had to be weakened even more.
February 8, 1960
One Measles Strain, Many Vaccine Attempts
1961
A Flock of Chickens Changes Everything
1962
A Killed-Virus Vaccine Fails
1968
A More Attenuated Measles Vaccine
Chapter 3
Measles Vaccine Success
A few bumps along the way toward elimination of measles in the United States did not stop progress.
1971
MMR Combination Vaccine Debuts
1989
Low Vaccination Rates Lead to Outbreaks
2000
Endemic Measles Eliminated From U.S.
Continuous transmission of measles was halted in the United States. However, U.S. residents remained at risk for infection from imported cases.
Chapter 4
Post-Elimination Measles Emergence
Vaccine hesitancy and vaccine misinformation/disinformation continued to put children at risk all over the world
December 31, 2008
American Measles Outbreaks Increase
2011
Measles in France, United States
January 31, 2015
Measles Spreads from Disneyland
December 31, 2014
A Record Year for Measles in Elimination Era
The CDC reported 644 cases of measles in 2014, the highest number of U.S. cases in any year since measles was declared eliminated in 2000. December ended with a threat that would extend into 2015: between December 15 and December 20, visitors to Disneyland in Anaheim, California, were exposed to measles by an as-yet-unidentified index case. Cases quickly spread as primary contacts returned home and spread the illness to secondary contacts across the country. A small, unrelated outbreak of measles in Mitchell, South Dakota, added to the case count as the year ended.
September 27, 2016
Measles Certified Eliminated from Americas
July 11, 2017
35 Measles Deaths in Europe, Thousands of Cases
August 24, 2018
Measles Circulates in Venezuela Again